Thanks Alot OWENS4, Dr. Draac And WarpSpeed, For The Wonderful F-keys, Tables and HTML Tutorials provided in your Web-Pages...
Thank you very much, Printerhelp Newsgroup and Members, without your knowledge and Expertise Our Homepage wouldn't be possible...
If we have your Web-Page listed here and you want them removed, let us know and we'll remove them ASAP...
Email us at:
latindave@webtv.net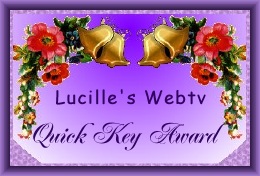 THANK YOU VERY MUCH LUCILLE,
FOR GIVING US OUR FIRST AWARD
March 17, 1999

Copyright © 1997, 1998, 1999, 2000, 2001 D & W Daily Supplies *All Rights Reserved